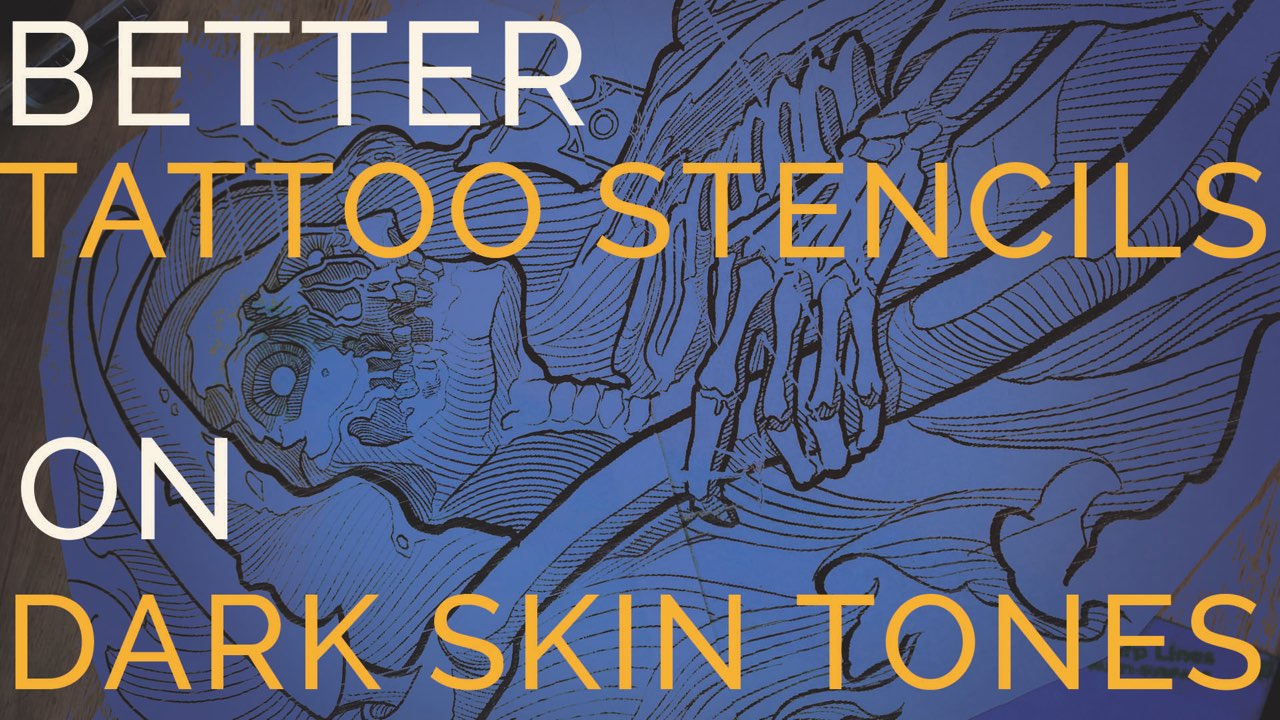 3 Tips For Stenciling Darker Skin Tones | 3 Minutes to Better Tattooing
Video By Jake Meeks —
Writing By Daniel Pushcarich —
Topics: Tattoo Stencil, Dark Skin Tones, Contour Lines, Tattooing Dark Skin, Tattoo Stencils on Dark Skin, Stencil tips, Tattoo Tips
This episode was made possible thanks to the help of our affiliates. Use code "Fireside" to get discounts on the stuff you are already buying at the links below:
Neuma Tattoo, S8 Tattoo, Reinventing the Tattoo, Raw Pigments, TattooNOW
In this "3 Minutes to Better Tattooing" article, we take a look at Jake's outline and strategy to flawlessly craft stencils for individuals with a darker complexion. His approach breaks down the process into several simple steps that will make defining your design sharper and cleaner than ever before.
Separate Your Light & Shadow Shapes
"I just want to very clearly indicate, light shapes and shadow shapes as simply as possible for the sake of the stencil"
- Jake Meeks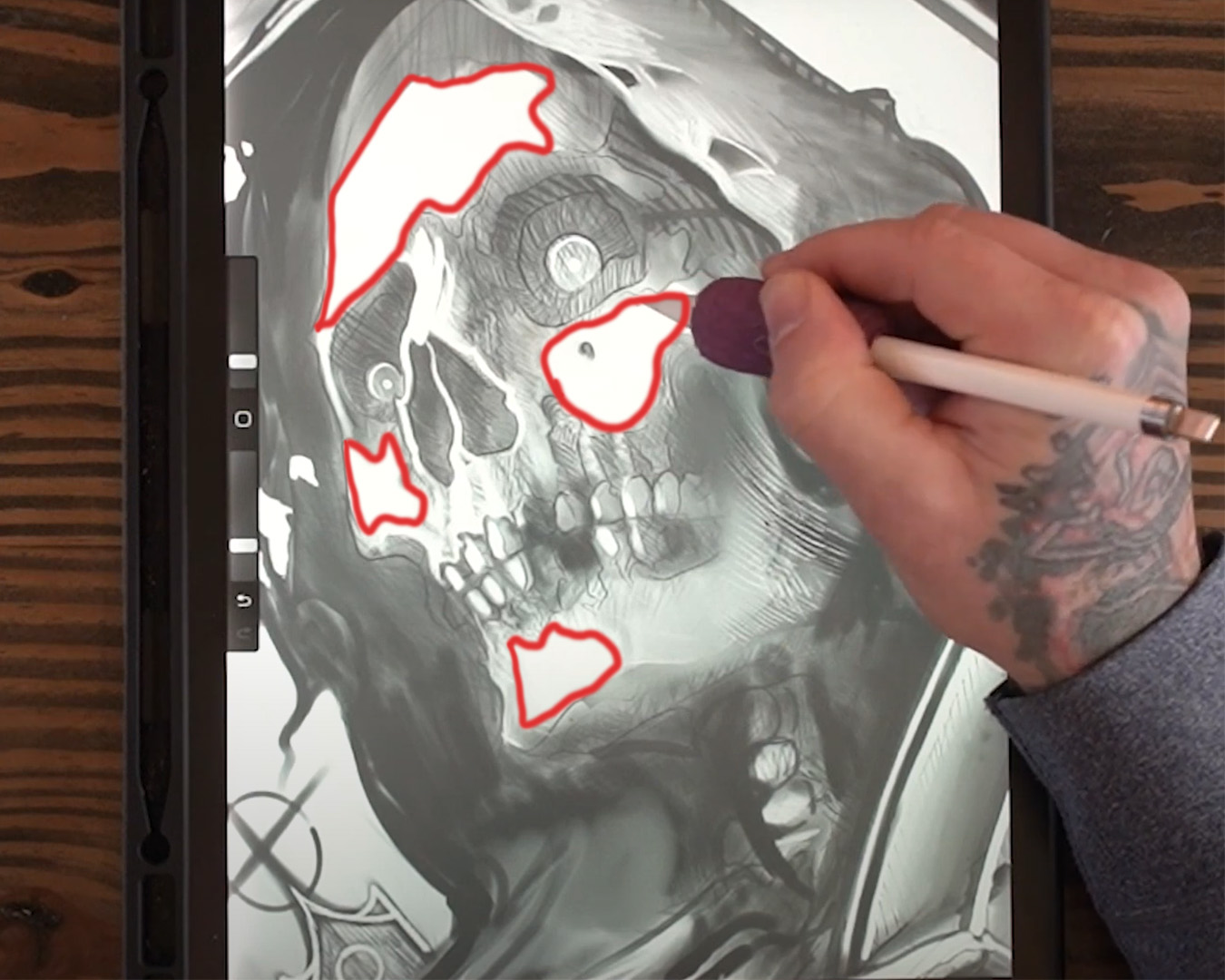 When creating tattoo designs for darker skin tones, it is essential to keep your design elements as simple and distinct as possible. Crafting light and shadow shapes separately becomes especially critical since there isn't the same wide range of values available.
To begin preparing your tattoo stencil, begin by adding an extra layer over the main drawing or sketch. Then utilize bright white to fill in and simplify all light shapes for an abrupt transition between light and dark areas. The white acts as the "skin tone" for the stencil, so this will help make the stencil simpler, eliminating any uncertain or fuzzy transitions which may be difficult to recognize while you are tattooing.
Contour Lines To Indicate The Tattoos Fit & Flow
"I'm using 'line' to represent the flow of that area of the form, [but] only on the shadow sides."
- Jake Meeks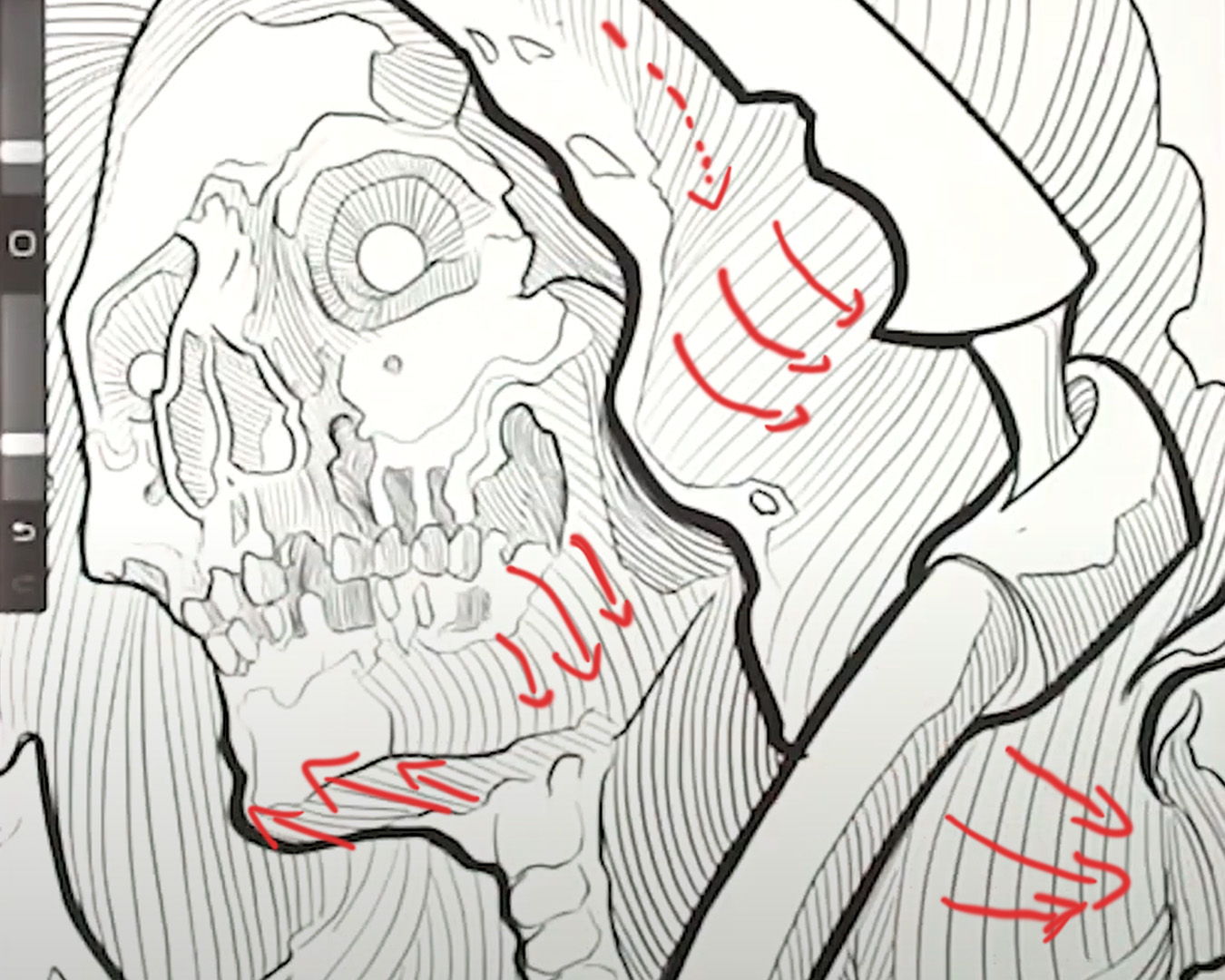 Next, you'll make the line drawing for the whole stencil. You really want to make sure to thinly line and block off your shadow areas that way you know where the light ends and the shadow shapes begin.
Following that, Jake likes to utilize contour lines as a way of forming what is practically a topographic map for the tattoo. Incorporating these contour lines into the various shadow shapes helps you accurately perceive their direction and flow.
These blocked off transition areas and contour lines can act as guideposts and are helpful with complicated areas where light source and form can tend to get a bit lost on darker complexions.
Tattoo Stencil Visibility: Red Vs Purple
"I always had a problem with purple stencils on dark skin turning metallic and gold, looking kind of reflective whenever it dried."
- Jake Meeks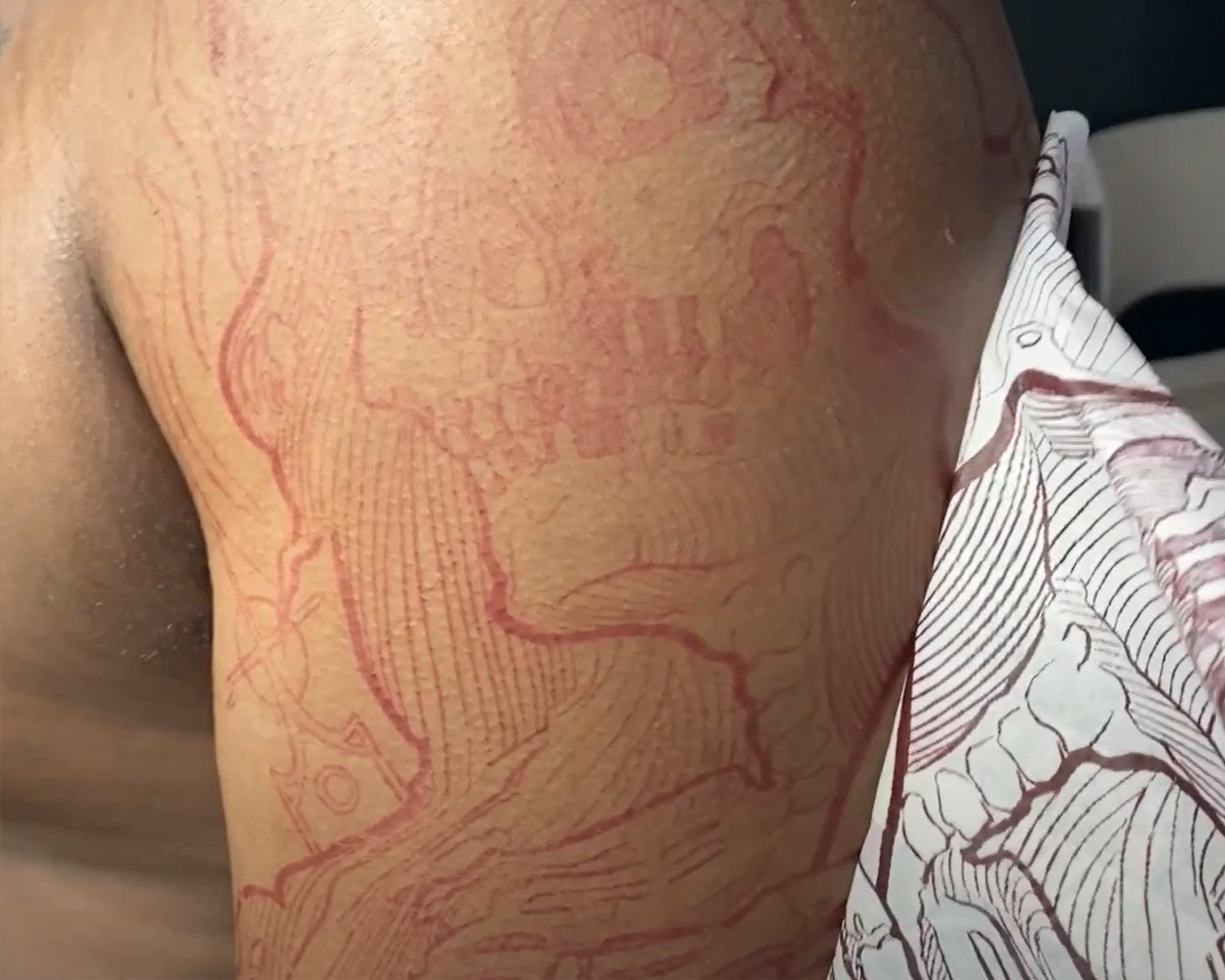 While red and purple are the two most common stencil colors, purple paper is used more often. Unfortunately, once it dries it has a greenish-gold shimmer that can be difficult to read on darker skin tones. This sheen isn't as much of an issue on lighter complexions but can blend in with deeper shades of skin making the design hard to decipher.
Red stencil paper is a second option to consider. While it tends to be lighter than other options, the visibility remains clear and consistent. This makes it perfect as it doesn't muddy up those contour lines and you can really make out all the directional shapes of the shadows.
Bonus Tip: Block In Shadows In The First Tattoo Session
"I like to come through and get a quick pass of an outline in, and then very quickly and loosely block in all of my shadow shapes."
- Jake Meeks
Finally, let's talk about actually tattooing for a minute. Always keep in mind ways to ready yourself for the following session; sometimes clients can't book multiple days consecutively or you have already reserved time for the next day so make sure that before you finish, you make sure you're leaving things at a nice solid endpoint.
Structuring your major light and shadow shapes can set you up for success. Consider adding a mid-tone gray or darker shade to act as an "underpainting" that will guide you on where the shadows should be placed, what colors need to go in which areas, etc. Doing this not only helps ensure accuracy with your tattoo for next time, but also gives the client something more finished looking when they leave!
In addition, you might consider saving hard outlining just before you complete the tattoo. This offers a great opportunity to decide which parts of the design will be highlighted. Think of the dark black outline as a finishing touch, it gives more emphasis to those features and helps push contrast and draw attention towards the focal points.
Bonus Bonus!!! We also have other really helpful articles on darker skin tones:
Need an Accountability Partner to help you reach your tattoo goals? You Just Found One!
Inside Fireside Tattoo Club is the heart of the Fireside Family. We are a group of artists who are driven to become the best tattooers we can be. You'll get access to our online community and a whole bunch of other really amazing benefits. Join NOW!
Want more tattoo education and resources?
Check out our Tattoo Techniques catalog HERE!
And you can find all of the courses we offer HERE!
Transcript for this video can be found (here). All transcripts can be found (Here)
(Update when transcript page is made)
The Fireside Tattoo Network is home to the Fireside podcast, Fireside Technique video series and our Fireside Weekly blog.
The Fireside Tattoo podcast is hosted by veteran tattooer Jake Meeks, check out our episodes where we discuss, argue and wax philosophical, from tips for all levels of artists to trends in the tattoo world. Many guest artists have sat down for interviews and in-depth conversations and many more are planned…check back often!
Our Fireside Tattoo Overview video series offers informative, short, and detailed videos geared towards helping artists understand the science and nuances of tattoos and make more informed decisions to improve their work. We often take some of our more technical topics from our Fireside podcast and film an in-depth, narrated, time-lapse video showing exactly how Jake or our featured artists handle certain issues.
Support us while buying the stuff you need at the links below!