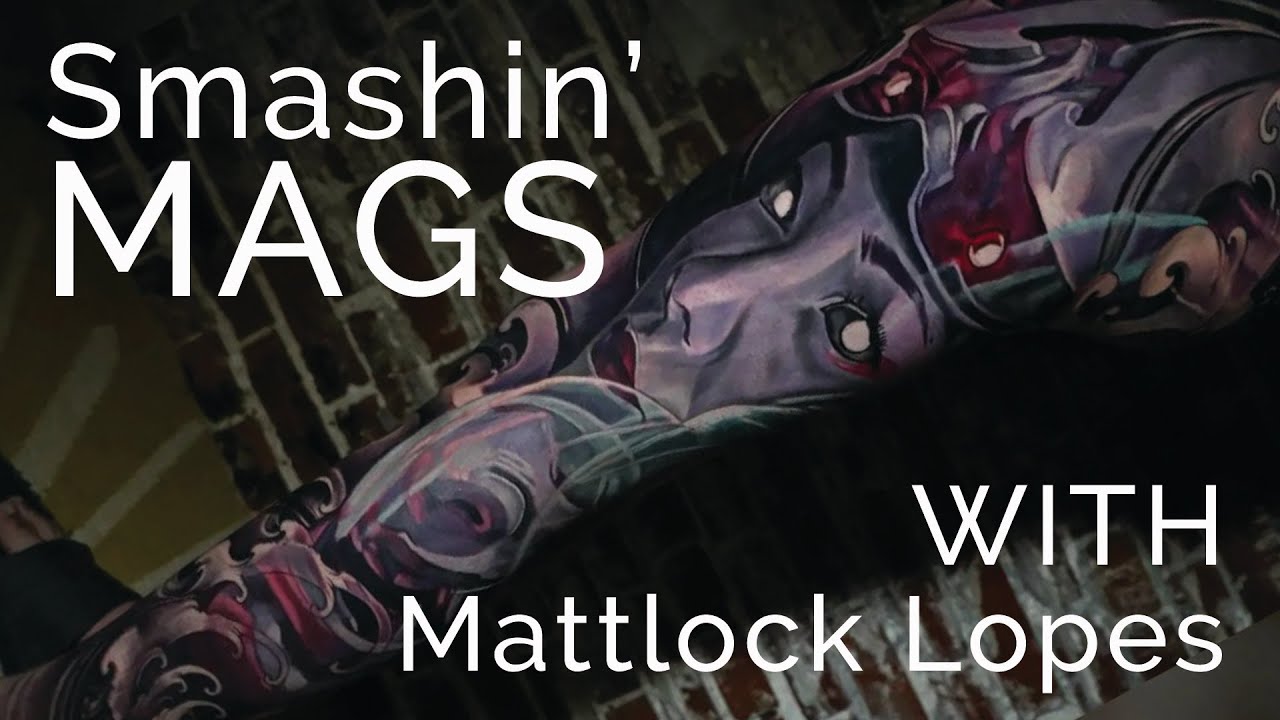 Smashin' Mags with Mattlock Lopes | EP 260
In this interview Jake and Mattlock have a roller coaster of a conversation. From Mattlock's bumpy road into tattooing, to different techniques and approaches, their theories about tattoo science, all the way through client experience. They jump around a bit at times, but we really think there's a ton of good information to be pulled from this episode.
We really hope you enjoy this wide ranging conversation with Mattlock Lopes!
By Jake Meeks —
Topics: Tattoos, Tattoo Machines, Differences between coils and rotary tattoo machines, tattoo techniques, Tattooing different types of skin, evolution of tattoo ink manufacturing, tattoo styles
This episode was made possible thanks to the help of our affiliates. Use code "Fireside" to get discounts on the stuff you are already buying at the links below:
Neuma Tattoo, S8 Tattoo, Reinventing the Tattoo, Raw Pigments, TattooNOW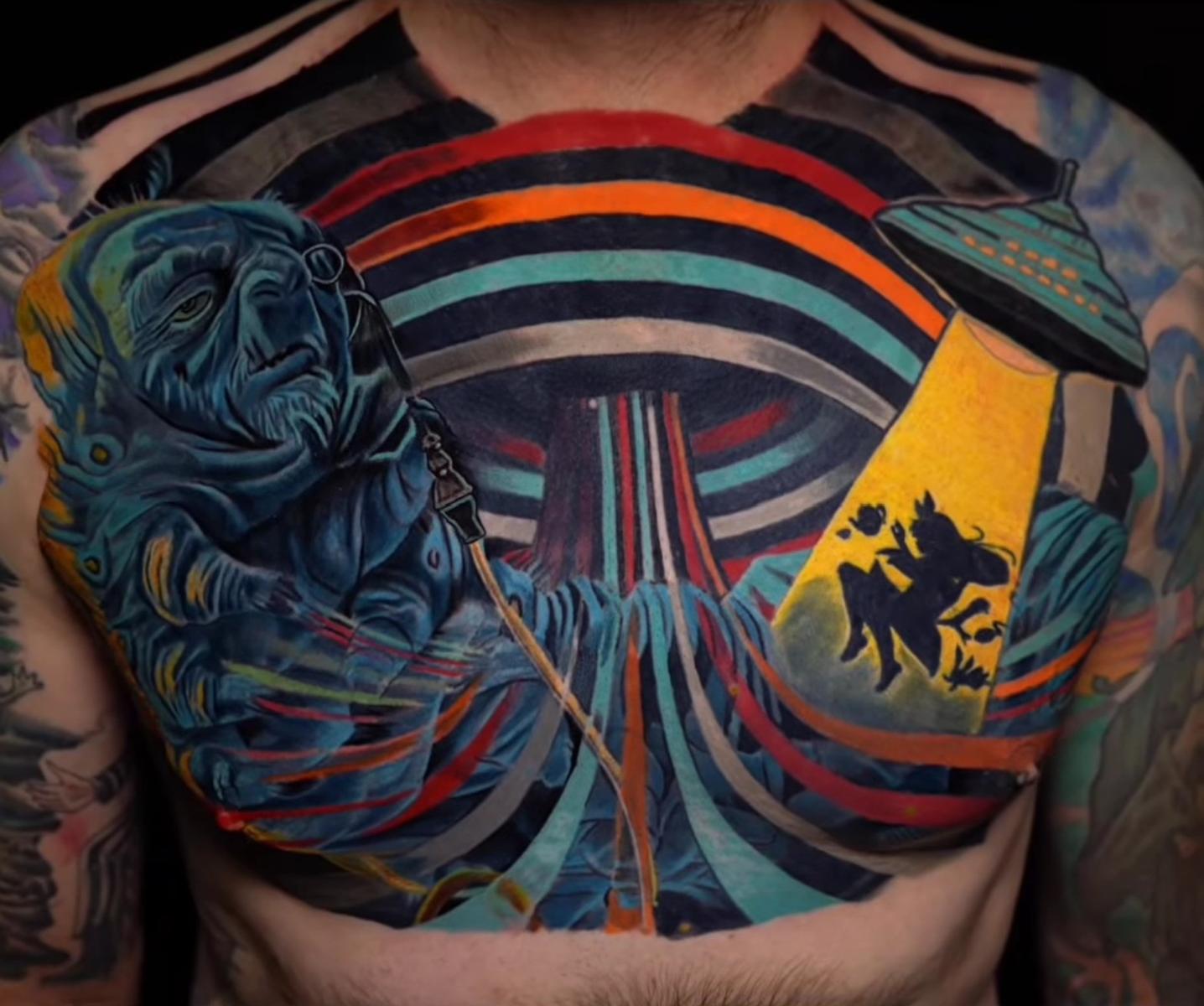 "No one has to know about Machine Gun magazine, but if you have it, read it. You should read it so that you know how to cook a burrito in an autoclave. Right."
— Mattlock Lopes
Mattlock Lopes (@mattlock_lopes_tattoos) is an award winning tattoo artist specializing in painterly realism. Adding his own unique flair to every tattoo, all of his art is always undeniably one of his original creations. He is often sought out for his creativity and individual approach, striving to give you a tattoo like none other. If you're looking for a one of a kind tattoo that is sure to get you stopped on the street by other tattoo enthusiasts, look no further. -Bio pulled from INKcredible Tattoo website
Mattlock is based in Virginia Beach, Virginia, and tattoos at INKcredible tattoo.
Please enjoy!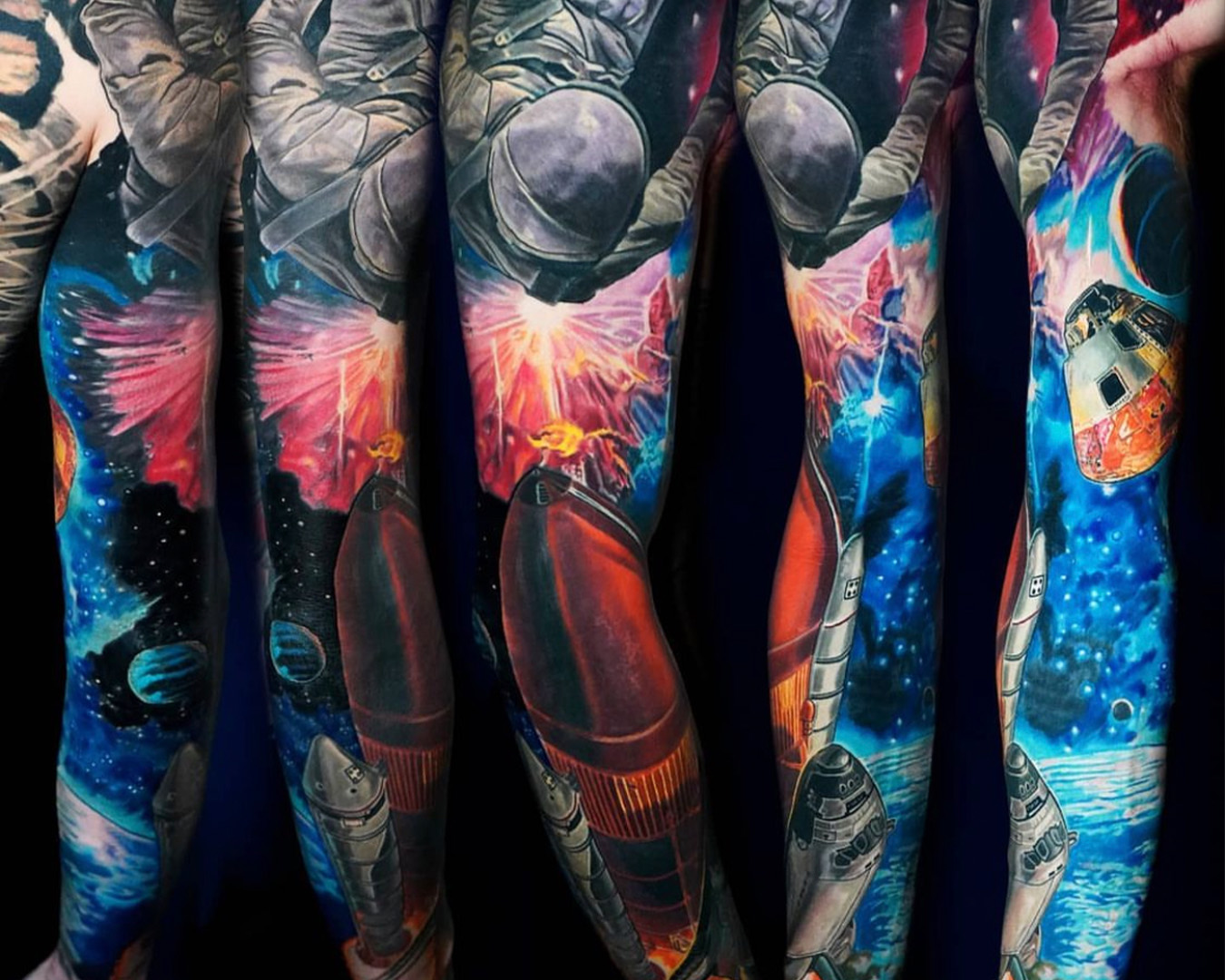 INTERVIEW LINKS, MENTIONS, AND SHOW NOTES BELOW…
SELECTED LINKS FROM THE EPISODE
Connect with

Mattlock Lopes:
INKredible Tattoo Profile | @mattlock_lopes_tattoos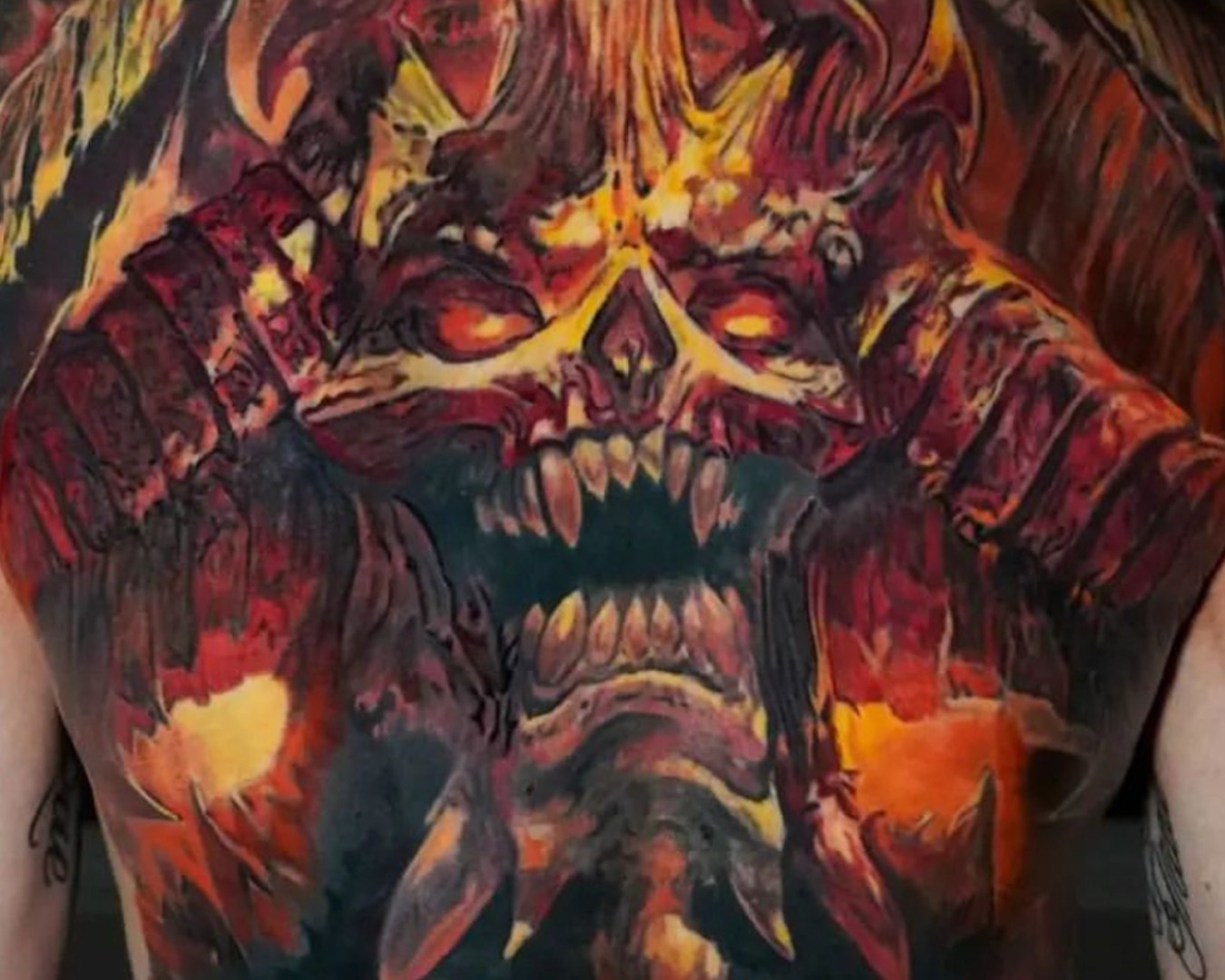 SHOW NOTES
[01:37] The Story of "Mattlock Lopes: Tattoo Detective"

[04:22] Tattooing is… not like Riding a bike.

[04:45] Continuing "The Rise of Mattlock"

[12:03] On Tattoo Approach

[13:37] On Tattoo Style

[15:25] The Evolution in Tattooing Technologies

[17:19] How to Cook a Burrito in an Autoclave

[19:02] Going against Conventions in Tattooing

[20:29] Different Approaches to Black and Grey Tattooing

[22:34] Experimentation and Comfort Zones

[23:48] Ideas about Stroke and Needle Depth

[27:08] The Mechanics of Getting Ink in Skin

[30:53] Do YOU Smash your Mags?

[32:07] Story of the Little Mag that Could

[33:50] "I always say, like, tattoos are like a scar"

[35:20] Mattlock gives the dirty deets about Fireside Tattoo Network!!!

[37:05] Tattoo Science! Jake and Mattlock go deeper on needle vacuum

[39:28] Damaged Skin and Ways to Work it

[43:24] More Tattoo Science?! Mattlock talks Aftercare.

[45:40] Evolution in Tattoo Ink Manufacturing

[48:00] Methods of the Great Nick Baxter

[52:39] Mattlock's Bag of Tricks: Tips for Tattooing Darker Skin
MORE MATTLOCK QUOTES FROM THIS INTERVIEW
[12:03] On Tattoo Approach "...and Gogue was pretty much like…'I'm either going to do this or nothing'...and I kind of heard that, and I was like, okay cool so I'm going to do that. So, I always feel like whatever you're good at, whether it's packing black, pulling lines, whatever that one thing is, do it everywhere."
— Mattlock Lopes
[13:37] On Tattoo Style "when people tell me what I do, I'm like really? I'm just doing a bad version of realism. I like photo manipulated this thing, and I've tried my hardest to, like, use what I think is the right approach…and it turns out this is my style. And when people ask me like, how do you find your style? It's like, how did you draw before tattooing? And then if you just did that and found a way to apply that, you're going to have a style."
— Mattlock Lopes
[20:29] Different Approaches to Black and Grey Tattooing
[27:08] "Yeah, it's a vacuum. I found out that now it's a ratio… you almost want it going in slower and retracting faster. But then with taper from my understanding... in other countries people use medium tapers for color and...a long taper is for black and gray."
— Mattlock Lopes
[33:50] "I always say, like, tattoos are like a scar, you know, some scars you have that you want to tell me the cool story about your cinder block with the board that you jump with your bike and there's some scars you don't want to talk about. Yeah, And tattoos are the same.You know, I have tattoos that I won't tell you did the tattoo because I want you to be a victim. Yeah. You know, it's like linked to the experience."
— Mattlock Lopes
[39:28] Damaged skin and how to work with it.
[52:39] Mattlock's bag of trick's: Tips for Tattooing Darker Skin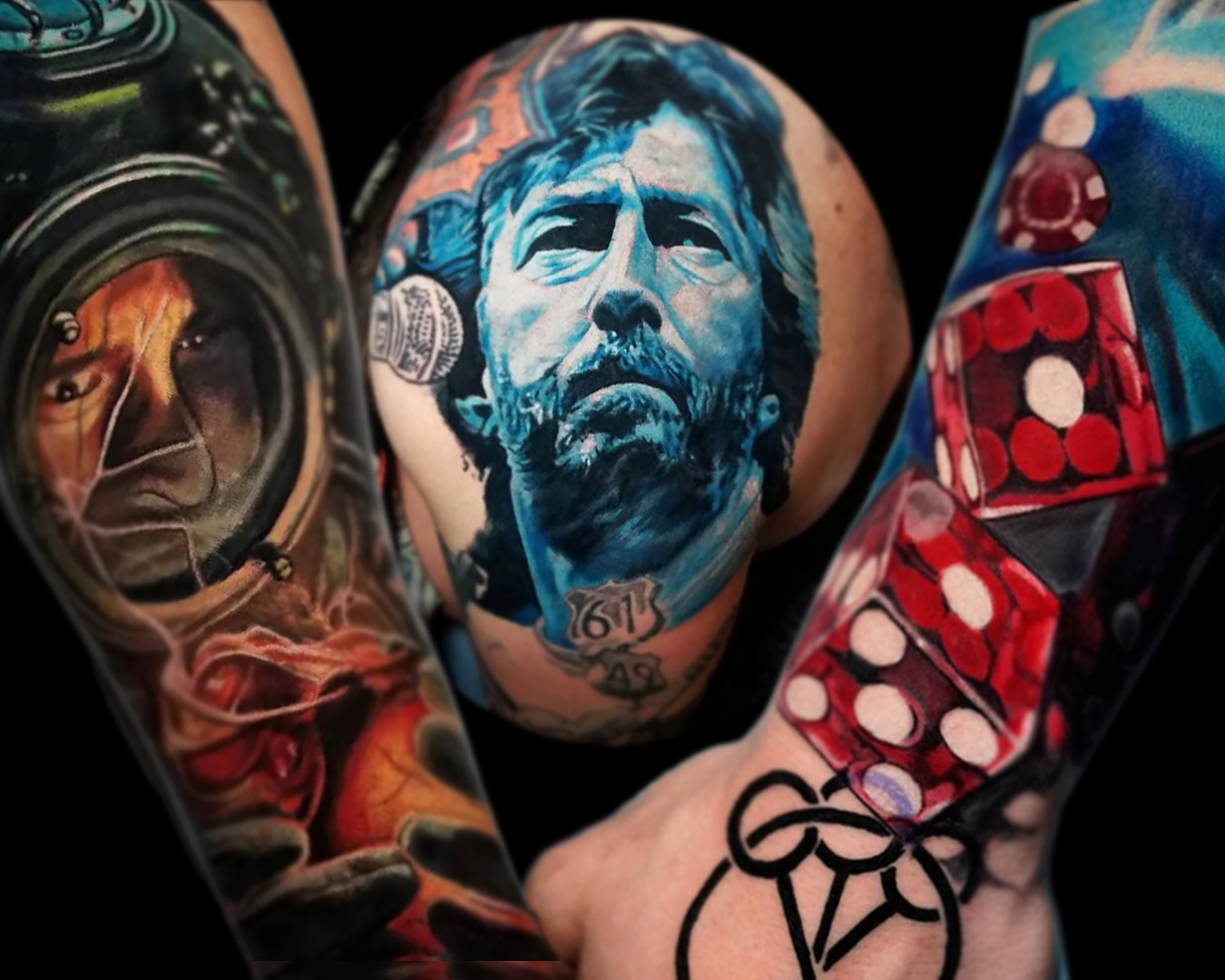 PEOPLE MENTIONED
If you are an Intermediate to advanced tattooer or just struggling to refine your design process, we can help.
Nobody solves a problem by adding complexity. As you become a better tattooer, your designs inevitably get larger and more complex. Our Simplify course will teach you to reduce the number of options you allow yourself throughout the tattoo design process. Join NOW!
Want more tattoo education and resources?
Check out our Tattoo Techniques catalog HERE!
And you can find all of the courses we offer HERE!
Transcript for this video can be found (here). All transcripts can be found (Here)
(Update when transcript page is made)
The Fireside Tattoo Network is home to the Fireside podcast, Fireside Technique video series and our Fireside Weekly blog.
The Fireside Tattoo podcast is hosted by veteran tattooer Jake Meeks, check out our episodes where we discuss, argue and wax philosophical, from tips for all levels of artists to trends in the tattoo world. Many guest artists have sat down for interviews and in-depth conversations and many more are planned…check back often!
Our Fireside Tattoo Overview video series offers informative, short, and detailed videos geared towards helping artists understand the science and nuances of tattoos and make more informed decisions to improve their work. We often take some of our more technical topics from our Fireside podcast and film an in-depth, narrated, time-lapse video showing exactly how Jake or our featured artists handle certain issues.
Support us while buying the stuff you need at the links below!