Howie Makes Awesome Tattoos...But It Wasn't Always That Way | Howie Horowitz | EP 198
In this video Jake speaks with Howie Horowitz at the 2019 Evergreen Tattoo Invitational. An excellent tattoo technician and all around great guy, Howie's style and approach to tattooing mixes the traditional techniques of bold outlines and ultra saturated colors with a stylized and very illustrative design. He even sometimes touches into the realms of realism.
Howie talks about his background and where he started in tattooing along with some of the characters he met along the way. They get into style development, exploring different avenues, and even talk about starting over.
Video By Jake Meeks —
Writing By Daniel Pushcarich —
Topics: Tattoo Apprenticeships, styles of tattooing, traditional tattoos, Illustrative tattoos, mixing tattoo styles, starting your own tattoo shop, traveling for tattoo artists
This episode was made possible thanks to the help of our affiliates. Use code "Fireside" to get discounts on the stuff you are already buying at the links below:
Neuma Tattoo, S8 Tattoo, Reinventing the Tattoo, Raw Pigments, TattooNOW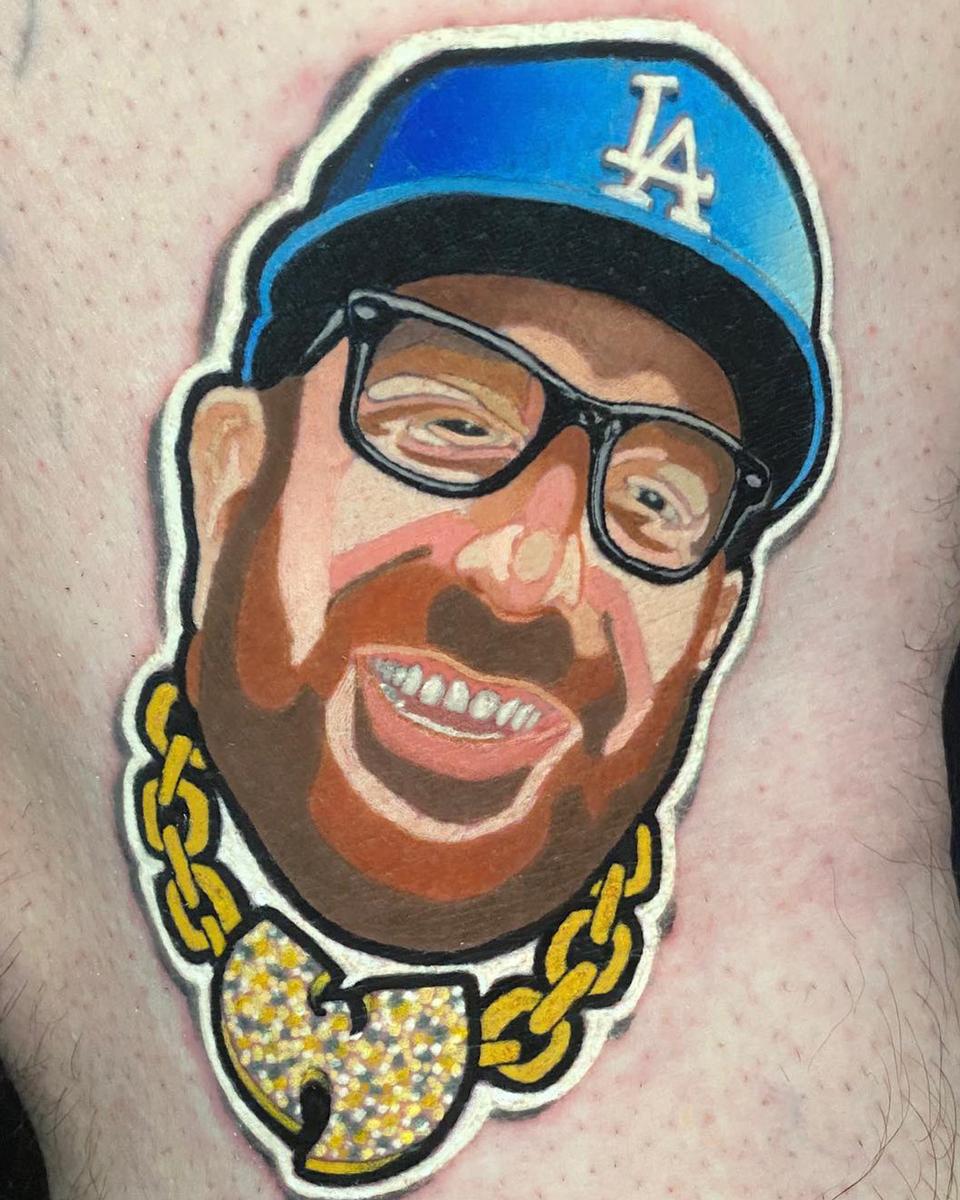 This Industry is so flooded with artists, especially now, there's so many people doing tattoos…GREAT tattoos"
— Howie Horowitz
Howie Horowitz (@Howietattoos)
Howie is based in Oxnard, CA.
Please enjoy!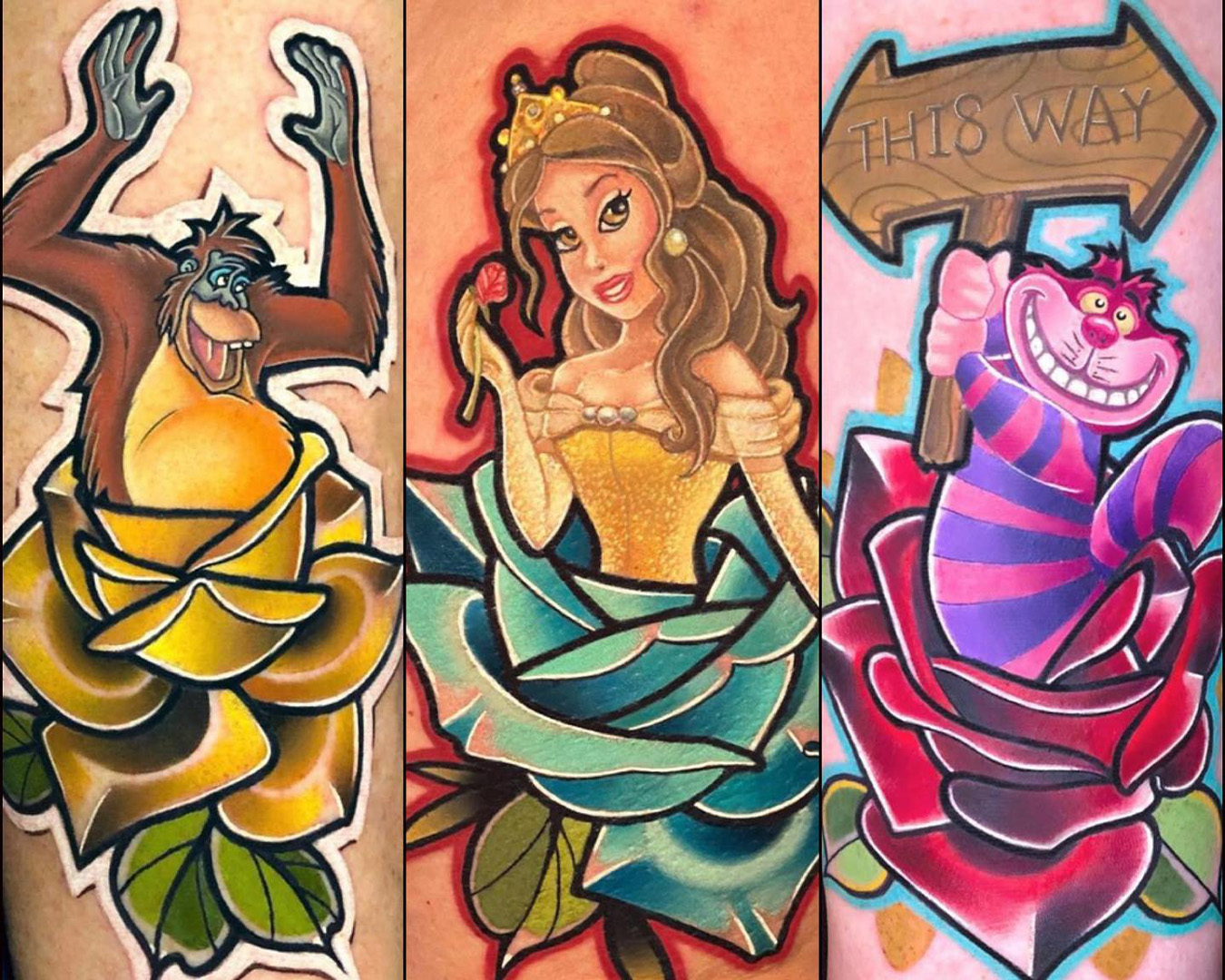 INTERVIEW LINKS, MENTIONS, AND SHOW NOTES BELOW…
SELECTED LINKS FROM THE EPISODE
Connect with Howie Horowitz:
IG | Facebook | Artofhowie@gmail.com
SHOW NOTES
[00:00] Intro

[01:11] Meet Howie Horowitz

[02:44] Howie Starts A Second Apprenticeship

[06:17] Howie Has a Rocky Start In Tattooing

[10:45] Howie Becomes A Chef

[13:50] Howie Develops A Unique Style

[15:53] Howie Tells a Couple Stories

[20:04] Howie Talks about using Reference

[21:03] Howie Thinks about the future

[23:19] Howie Doesn't have time for himself

[24:38] Howie gets surprised by new era of tattooing

[27:39] Howie Talks about some random stuff

[29:38] Howie Talks about Conventions and Scheduling

[34:59] Outro
MORE HOWIE QUOTES FROM THIS INTERVIEW
Howie Starts A Second Tattoo Apprenticeship
[2:44] "If I didn't have a tattoo, or if I wasn't drawing, I'd sit and watch Phil tattoo and ask him questions. And, one day eventually something kind of clicked. I started applying his techniques to a more illustrative style. I was able to take the same roses I'd been doing for years and put a unique stamp on them."
— Howie Horowitz
Be "the eternal student", someone who often seeks out learning, trying to engage with the artists around them, and constantly honing their skills and craft. Surround yourself with artists that inspire you in any way that you can. Do guest spots at shops that you really like, see if there are any drawing/painting nights at shops in your area, and just be open and hungry to learn from the artists you interact with.
Never be afraid to learn from other artists. Ask questions and be interested in what they're doing, how they're doing it, and why they do it that way. Being open to learning in this way can often open people up, many people don't realize this but most people WANT to show or teach you something, you just have to be genuinely interested.
Something else you might consider is going through a second apprenticeship. To begin again is something we often don't do as artists. It seems counterintuitive to go through a second apprenticeship since it feels like going back to square one, but really what you're doing is honing your skills. It's taking those beginning steps all over again with an expert's eyes, and really taking an opportunity to learn deeply from someone you admire, or to unlearn bad habits from earlier on in your career.
Howie Has A Rocky Start In Tattooing
[06:17] "[At] the time that I learned, tattooing wasn't where it is now. So, a lot of us were content to tattoo 'Cherry Creek' stuff, tribals, and kanji all day. And, you could phone-it-in and have it look good. As I became more involved in the industry it, kind of, influenced me and [I felt] like I was able to get away with cheeseballing my way through a lot of stuff."
— Howie Horowitz
Early in our careers, we tend to focus on building relationships and acquiring new clients. However, this mentality can sometimes lead to complacency - the thief of joy. If you're not careful, eventually things that brought you joy become a chore and you feel stagnation in your creativity. We might even find ourselves neglecting potential improvements because "if it ain't broke, don't fix it" or believing that making any changes could possibly ruin what's already been successful for us financially.
Stay relentless in your pursuit of growth as an artist! Allowing yourself to be overcome with complacency and a lack of motivation could potentially undo all the progress you've made, making it feel ultimately pointless.Reinvigorate your passion for art by taking extracurricular classes and experimenting with other creative mediums. With a little inspiration, you can break free from the monotony of everyday life and rediscover what sparked your creativity in the first place.
Could it be that the customers you are targeting aren't interested in your type of art? Take Teresa Sharpe for example, who creates lists of potential projects for clients to choose from, and goals to focus on her creative pursuits. Other artists have taken steps such as announcing they no longer take certain types of requests, so they can concentrate their energy onto projects they feel passionate about. Consider reviewing which clients align best with what drives you creatively.
Howie Talks About Developing A Style
[13:50] "When I started tattooing everything was lined out. I didn't think too much about gray lines or blood lines, just line it! A lot of the feedback I would get was 'wow, your lines are clean', my lines almost became my signature. Tying that in with what I got from Phil started to set things off and really give me, I guess, my style."
— Howie Horowitz
To what extent are you exploiting your strengths? Are you aware of how your hand naturally moves on paper or a tablet when creating marks? Have you taken notice of the feedback and comments that others have provided on your tattoo designs? It's often beneficial to hone in and be intentional with practice, so consider finding an area where this focus would bring forth the most reward.
While this advice might seem to be related to drawing, it is actually applicable in a multitude of scenarios for artists and entrepreneurs. As an example, do you find social media tedious and exhausting? Rather than smashing your head against a wall, why not consider bringing on someone else either through a service or simply hiring an assistant? There are people out there who not only want to help you, but they actually enjoy doing it. This single example helps demonstrate the abundance of options available when looking for strategies that will enable one's success as an artist/entrepreneur!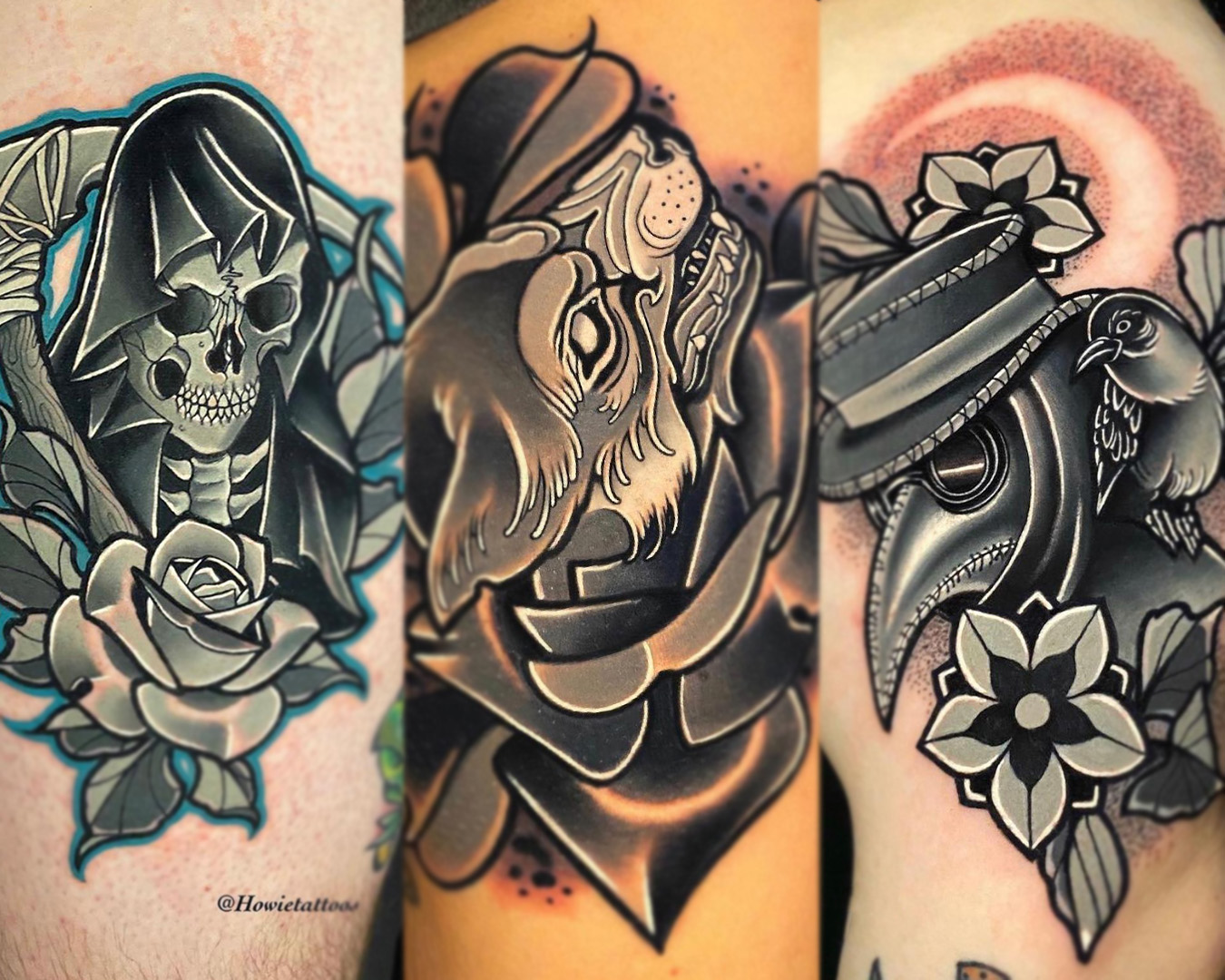 PEOPLE MENTIONED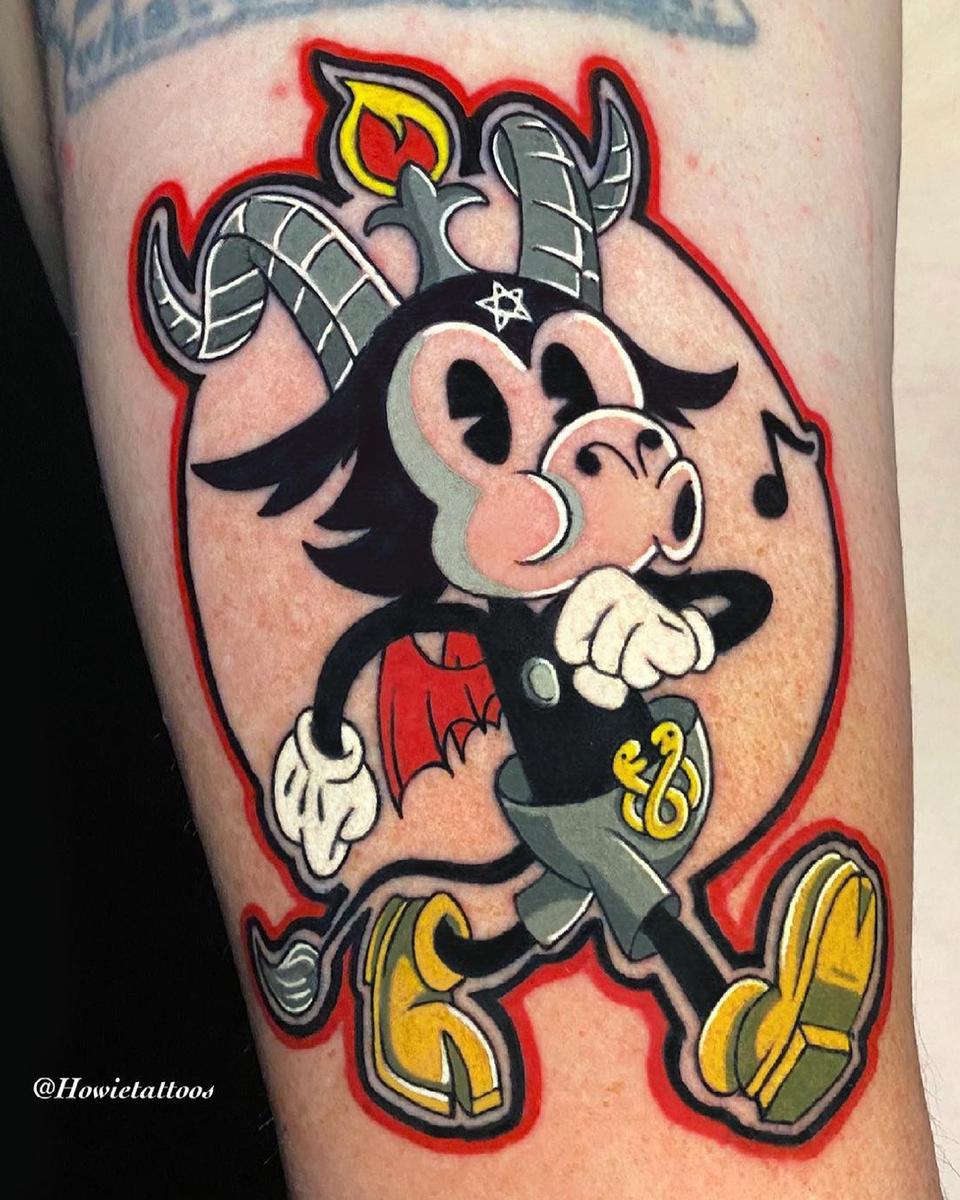 If you are an Intermediate to advanced tattooer or just struggling to refine your design process, we can help.
Nobody solves a problem by adding complexity. As you become a better tattooer, your designs inevitably get larger and more complex. Our Simplify course will teach you to reduce the number of options you allow yourself throughout the tattoo design process. Join NOW!
Want more tattoo education and resources?
Check out our Business and Mindset catalog HERE!
And you can find all of the courses we offer HERE!
Transcript for this video can be found (here). All transcripts can be found (Here)
(Update when transcript page is made)
The Fireside Tattoo Network is home to the Fireside podcast, Fireside Technique video series and our Fireside Weekly blog.
The Fireside Tattoo podcast is hosted by veteran tattooer Jake Meeks, check out our episodes where we discuss, argue and wax philosophical, from tips for all levels of artists to trends in the tattoo world. Many guest artists have sat down for interviews and in-depth conversations and many more are planned…check back often!
Our Fireside Tattoo Overview video series offers informative, short, and detailed videos geared towards helping artists understand the science and nuances of tattoos and make more informed decisions to improve their work. We often take some of our more technical topics from our Fireside podcast and film an in-depth, narrated, time-lapse video showing exactly how Jake or our featured artists handle certain issues.
Support us while buying the stuff you need at the links below!